ABOUT THE NEW CAMP SHIRA!
Camp Shira is excited to welcome you to an all NEW summer experience for 2023. Register now to ensure your daughter has a whole new reason to sing this summer! Still conveniently located in the heart of the Five Towns, on Shulamith's beautiful campus, the NEW CAMP SHIRA is the ultimate summer day camp adventure.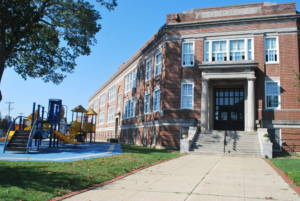 We have 4 divisions:
Shira Tots: Girls entering N-1st Grade and Boys entering N-Pre1A
Shira Juniors: Girls entering 2nd-4th Grade
Shira Upper Division: Girls entering 5th-6th Grade
Shira Seniors:  entering 7th Grade
We provide lunch, bussing, daily specialties, weekly trips/entertainment and so much more!
Camp Shira 2023 Dates 
(Dates are tentative and subject to slight change)
1st Half: June 28 – July 21
2nd Half: July 24 – Aug. 16
Register now to reserve your spot in the New Camp Shira!
ABOUT OUR HEAD STAFF
Camp Director: Mrs. Nechama Sittner
This summer we welcome Mrs. Nechama Sittner as the new Camp Director. Mrs. Sittner brings an abundance of camp experience to the job. She was program director of Orah Day Camp for 10 years and then served as program director in Camp Rena, in Brooklyn, for an additional 5. Mrs. Sittner has also been working with pre-schoolers for the past 21 years in a home-based playgroup in Far Rockaway. Mrs. Sittner's energy, creativity and enthusiasm will bring a new spark of excitement to the Camp Shira experience!
Shira Tots Division Director: Mrs. Mirel Krasner
Mrs. Krasner is returning for her second dynamic year at Camp Shira!  She is a loving Morah in TAG pre-school for the past 8 years and has an additional 9 years of teaching experience as well. She also has a lifetime of camp experience having worked in Orah Day Camp, Simcha Day Camp, Camp Atara and others. Mrs. Krasner's warm personality is only matched by her infectious love of fun and Camp Shira pre-schoolers are the luckiest pre-schoolers around to have her as their director!
Junior Division Director: Mrs. Faige Trapunsky
We are thrilled to have Mrs. Trapunsky back in Camp Shira!
As a special ed. teacher for the Department of Education with 26 years of experience, she is uniquely qualified to be our Juniors division director. Mrs. Trapunsky also has a decade of camp experience to draw on and a keen sense of fun! Our campers will be greeted each day with a smile and with her warmth and good-natured personality they are sure to enjoy an unparalleled summer of fun!
Upper Division and Senior Division Director: Mrs. Chavie Friedman
Mrs. Friedman returns for her 4th summer at the helm of our oldest division! She is a dynamic 5th grade teacher with extensive years of camp experience, especially with pre-teen travel divisions! She is truly excited to bring a lot of ruach and spunk to our oldest division. Mrs. Friedman's warm caring personality & her creativity will send each camper home daily with smiles & much, much more! Her goal is to enhance every camper's love for camp and instill in each camper the feeling that they are special and unique in their own way!
Our summer program has always been dynamic and professional, and this year's improvements will enhance it in every way. Each day will be jam-packed with new and unique activities specifically geared to maximize fun for each camper! With our dream team of fantastic Directors in place, your daughter will have a summer to remember!
Specialties
Daily specialty activities are where the fun is at for CAMP SHIRA campers! With all of the treasured favorites like baking, sports, art, gymnastics, arts & crafts and more there is still room for the new and unique activities that will be incorporated into the weekly schedule for this summer. We never stop dreaming up new ways to have fun!
Shira Tots Division
We accept girls entering Nursery, Kindergarten, Pre1A and 1st grade. We will also be accepting boys Nursery-Pre1A. Our program for our youngest campers emphasizes having fun in a warm, safe environment. Our Moros are experienced and loving and our assistants and JC's enjoy working with young children. Each day's activities are geared especially for their age-group with trips and entertainers added for that additional spark of fun!
Juniors Division
Our middle division will enjoy our exclusive CAMP SHIRA swim slots at the beautiful North Woodmere Park swimming pool! With multiple swims a week, weekly trips, and tons of specialties , their days will be filled with all of the best kind of summer fun!
Upper Division & Seniors
Our oldest campers will enjoy a special mix of trips, late nights, entertainers, special activities and more ! Our Teens will be treated to their own overnights each month with extra surprise trips incorporated into their weekly schedule….you never know where or when they might be rushed off to a special destination!!