Camp Shira is excited to welcome you to the 2021 summer! Register now to ensure your daughter has a summer to sing about!
Conveniently located in the heart of the Five Towns, in Shulamith's amazing building, Shira is the ultimate summer day camp for Five Towns girls!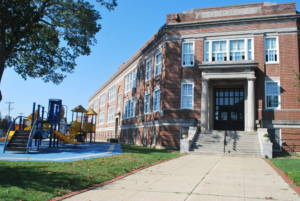 We have 3 divisions:
Shira Tots: Boys and Girls entering N-K
Shira Juniors: Girls entering Pre1A-4th Grade
Shira Travel/Sensations: Girls entering 5th – 7th (Travel session 1st half and "Shira Sensations" Skills session for 2nd half)
We provide lunch, busing, daily specialties, weekly trips/entertainment and more!
Camp Shira 2021 Dates – June 30-August 19
Register now to reserve your spot in Camp Shira – A Summer to Sing About!
ABOUT OUR HEAD STAFF
Camp Director: Mrs. Yaffa Schreier
Mrs. Schreier has been the Camp Director since Camp Shira launched! She is also a beloved teacher in Shulamith. She spent 6 years as a division head in Camp Shoshanim and helped build that program up from its first summer. She works year-round on crafting the perfect summer experience for our campers!
Junior Division Director: Mrs. Tehilla Ben-Ari
Mrs. Ben-Ari teaches in Bais Yaakov of Queens. Last summer she ran the Camp Shira older division and this summer she is excited to bring her talents to the Tots and Junior Divisions! She has tremendous camp and programming experience. She views it as her mission to help nurture each child in her care and help them flourish into the happiest, most confident child they can be! She brings her dynamism and creativity to our Juniors program and looks forward to helping every camper enjoy an awesome summer!
Travel/Sensations Director: Mrs. Chavie Friedman
Mrs. Friedman returns for her 3rd summer at the helm of our oldest division! She is a dynamic 5th grade teacher with extensive years of camp experience, especially with pre-teen travel divisions! She is truly excited to bring a lot of ruach and spunk to our oldest division. Mrs. Friedman's warm caring personality & her creativity will send each camper home daily with smiles & much, much more! Her goal is to enhance every camper's love for camp and instill in each camper the feeling that they are special and unique in their own way!
ABOUT OUR PROGRAM
Our summer program is dynamic and professional. Our goal is to create a memorable summer experience for your daughter.
Specialties
We believe there can never be enough professional, adult-run specialties for all of our divisions!! Wacky Science, Art, Zumba, Dance, Drama, Sports, Gymnastics, Ballet and more!! You name it, we have it!
Tots/Juniors
We accept boys and girls entering Nursery and Kindergarten and Girls entering Pre1a-4th grade. Our program for our youngest campers emphasizes having fun in a warm, safe environment. Our Morahs are experienced and loving and our assistants and JC's enjoy working with young children! Our summer themes are cute and help your child explore and learn while having a blast! Our Gymnasium Room includes bounce houses, ball pits, soft toys and more! We also bring in weekly entertainment for the Juniors such as kiddie magic shows, puppet shows, animal shows, etc. Adorable, age-appropriate specialties are scheduled daily! They include Art, Gymnastics, Dance, Ballet and more!
Shira Travel & Shira Sensations!
This summer we have reimagined our oldest division! It is for girls entering 5th – 7th grade. First half will be a Travel session and second half will be focused on "Shira Sensations" – extreme skills and talents!
That means each month is action-packed with its own fun and whether you come for one half or both, camp is guaranteed to be fun and unique each and every day!